On a very foggy day in July, we gathered some friends and filmed a music video for Love Don't Go. Directed by Keith Lancaster and steadicam work done by Jose Babcock, this video was shot in one take, on the very first take.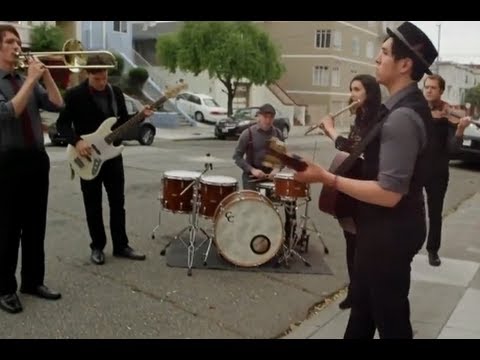 We successfully wrapped our August Los Angeles residency of 31-shows in 31-days just in time to go on tour with Estonian band Ewert and the Two Dragons! Click here to see details and for ticket links, or just scroll down to see if we're coming to your city.
September 5 / Portland, OR / Marmoset's Hott Summer Nights Showcase, MFNW
September 6 / Vancouver, BC / The Media Club
September 7 / Seattle, WA / Barboza
September 9 / San Francisco, CA / Bottom of the Hill
September 10 / Los Angeles, CA / The Satellite
September 11 / San Diego, CA / The Casbah
September 12 / Phoenix, AZ / The Rhythm Room
September 13 / Albuquerque, NM / Launchpad
September 14 / Denver, CO / The Moon Room
September 16 / Lawrence, KS / Replay Lounge
September 17 / Oklahoma City, OK / The Conservatory
September 19 / Houston, TX / Fitzgerald's Downstairs
–
Remember, for the most up-to-date information about what we're up to, added shows, new music, and more, be sure to follow us on Facebook, Twitter, and Instagram.
Previous
| Next
|
Old News
|
Newsletter