We just heard the news that our beloved Bazaar Cafe will be closing its doors on January 2nd unless they can raise $7,000 to keep it afloat.
This venue is an irreplaceable part of the San Francisco live music scene. Bazaar Cafe has been a live music mecca to thousands of artists and music lovers alike for the last thirteen years, and this is an opportunity for us to give back to something that is a vital part of our community.
Some of our most treasured memories and friendships as a band are a result of the shows we've played at Bazaar Cafe. When we first started playing shows, Les showed us endless support, not just by booking us, but also by giving us endless encouragement and advice. Today, we don't just play shows at Bazaar; we've done group recordings there, had band meetings there, dropped in for a piece of pie, and most importantly, we've discovered fantastic musicians there. If this cafe closes, it will be a huge hit not only to musicians, but to all live music lovers in the Bay Area.
If you have the means, please contribute. If you can't afford to contribute cash, then please, please help spread the word as best you can by sharing the following donation link: http://bazaarcafe.com/donate.html.
Here's a video of a recording session we did in June 2010 at Bazaar Cafe for 'Sell Yourself Lightly.' #savebazaarcafe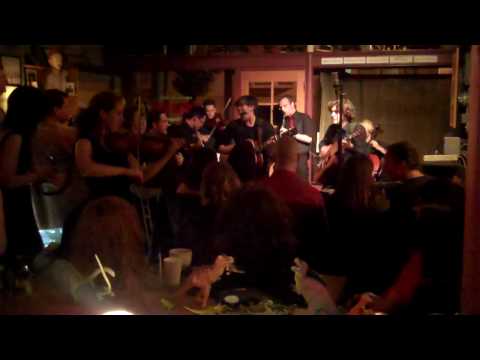 Previous
| Next
|
Old News
|
Newsletter