We found out last night that we are one of fifteen local bands chosen by the good people at Live 105 to potentially open for headliners such as Florence and the Machine and Mumford & Sons at Not So Silent Night 2011 at the Oracle Arena. Here's the catch: the band that opens is determined by a fan poll. So, we need your help! Please vote for us by clicking here, and share the link (http://live105.radio.com/2011/11/20/nssn-2011-top-15-local-band-finalists-vote-now/17/) with your friends and family. You don't need to register or enter an email address to vote, and it only takes a few moments.
Thank you so much for all of your support – we can do this, but only with your help. To celebrate this 'nomination' and you, we're giving away 'Sell Yourself Lightly' for FREE until voting ends on December 4. Just visit our SoundCloud and download away.
Here's a video of us recording the chorus at the end of 'Sell Yourself Lightly' over a year ago.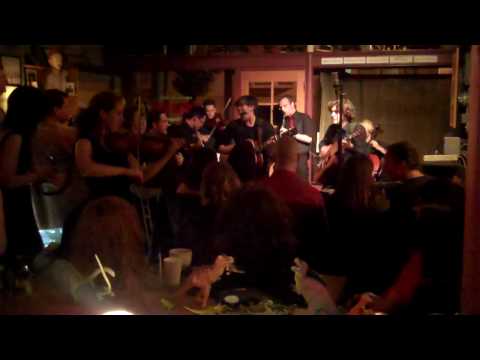 Previous
| Next
|
Old News
|
Newsletter